So. Once upon a time, I was studying for exams, very, very hard. Duh. And then
Let's PROCRASTINATE
a voice urged me in my head. It was a cool idea. I thought, "Hey, okay." And so, I did. Being a rebel and all. And that is how I landed upon this really rad magazine...
PIGEONS & PEACOCKS.
The side spin says "
arty farty fashion party yasmin le bon issue one
." Um, awesome much?!
Not entirely sure what's up with this magazine. I think my friend gave it to me as part of the
London College of Fashion
information package. Which is amazing. Because it is, in fact, ENTIRELY STUDENT MADE. Because, honestly, the creativity and energy seriously EXPLODES from the page. I want to be in the pages! Pick me! Pick me!
That's just a sneak peak. If you want to see the rest then, well, I'm not really sure what to do about that because this really did magically appear in my life one day. And if I knew how to access it YOU BECTHA I WOULD. But um check out the website
I guess
?!
And if you get your hands on Issue 2,
send it to me
I guess? And
THIS
magazine while you're at it? [see post below] If you're awesome? Thanks? I guess. (BUT REALLY THIS IS BECOMING OBSESSION OBSESSION OBSESSION. I WOULD LUV U 4EVAZ.)
See?! I'm obsessed. Look at me! I'm in my uniform! I should be studying! I'm not! SHBAM.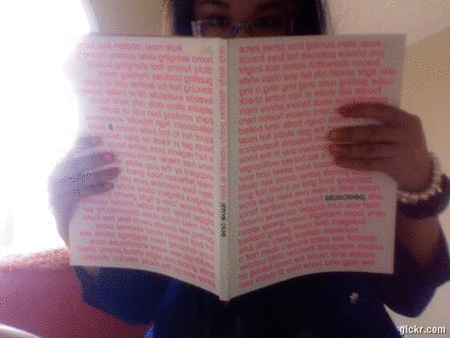 *Disclaimer: don't be fooled by the blazer. It's my own. My uniform actually sucks and you can't really see it, so you're lucky....
I'm glad this is making my week a little better. That and my ridiculously childish nails. Seriously, since when did I become five and not know what colour to paint my nails?! (Though it was a little strategical. Bright, colourful nails = bright and colour during crappy exams? Yes.)
And, in finale, I have to share with you
THE ABSOLUTE BEST PAGE OF THE MAGAZINE
. I love all the fantastic photographs and colour and what not but THESE WORDS. Like, really.
READ
THEM and let them sink in. I honestly got shivers.
Don't know if any of you guys read that, but if so, SHARE YOUR THOUGHTS. I have lots too. But I'll save 'em for another post. As I may as well be a good student and *siiigh* study now.
Ew.
OMG. All of a sudden I had a rebellious streak!